The film of the play Sweet Justice available on USB memory stick (FR/EN/DE)
Raising awareness about mediation in an informative and entertaining way!
SWEET JUSTICE is an original theatre production, inspired by real-life mediation cases and punctuated by educational commentaries.
GENEVACCORD ADR is giving you the opportunity to watch the play, or to revisit it, at home. Go to the very heart of conflict mediation, to unravel its mysteries.
This stage adaptation of a mediation case is designed both to appeal to laymen and to convince potential advocates of the power of win-win logic. The play does not aim to impose a single model for delivering mediation, or to constitute a training course. It aims to demonstrate the benefits, so there can at last be a shift in attitudes towards restorative justice in Europe and in the French-speaking world, for the benefit of the whole profession.
SWEET JUSTICE is both a call for greater understanding of mediation and a very useful educational tool for all who use it, whether novices or initiates: students, mediators, lawyers, solicitors, judges, company directors, human resource professionals, trainers and policy makers.
---
Interests
1. Understanding conflict mediation process and rules;
2. Dispelling any confusion with arbitration and/or conciliation;
3. Taking the opportunity to attend a mediation session, normally closed due to confidentiality;
4. Getting inspired or criticizing the conduct of mediation used in the play;
5. Becoming aware of the interests and advantages to go to mediation;
6. Acquiring a convenient and exclusive tool, a well-designed stick with nearly 7 Go available space for your personnal use;
7. Watching an instructing and entertaining play.

---
Supporters
SWEET JUSTICE is a unique concept which has received moral support from political figures and from specialist mediation organizations in Switzerland, France, Belgium and the French-speaking world.
Pierre Maudet, State Councillor for Security and the Economy of the Republic and Canton of Geneva, welcomed the initiative and supported the event. Christiane Taubira, Minister of Justice, honoured the event with her patronage and her presence.
The Swiss national umbrella organization SDM-FSM (the Swiss Federation of Mediation Organizations) has supported SWEET JUSTICE from the start, as have CMAP, ANM, FNCM, IMEF, SCCM and GPM.
---
Synopsis
A private conflict between an amicably divorced couple becomes complicated by harassment, especially as the former spouses, a cardiologist and a gynaecologist, work at the same clinic.
Finding no option but to leave the practice, the cardiologist finds his plan to leave thwarted by a non‑competition clause. Private and professional differences become intertwined. How can this triangular situation, full of surprises and ambiguities, be resolved?
This is where a mediator intervenes in the role of facilitator. His mission is to draw out what has not been said, show the parties do have agreement on their disagreement and, using great creativity, reach a win-win solution for all parties and their lawyers. You will be able to watch this open heart mediation take place. Will the cardiologist's heart hold out?
The play is performed in French and the film includes German and English subtitles.
---
Ordering & information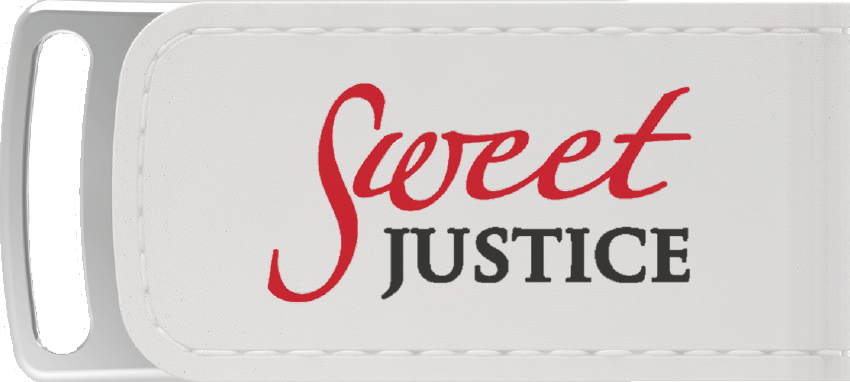 The film of Sweet Justice on white leather 8GB USB stick, including postage and packaging.
Duration 1.5 hours.

A proportion of the sale price will go to the SDM-FSM.
Purchase within Switzerland: 95.00 CHF incl. tax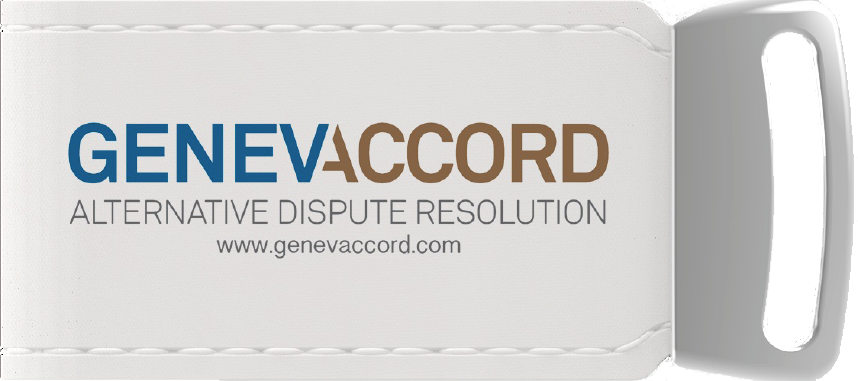 International purchase*: 90.00 € / 99.00 $ excl. tax
*VAT and import duties applicable on receipt
Complete the order form or write to mediation-adr@genevaccord.com.
Dowload the instructions.


© Copyright 2015 - GENEVACCORD Alternative Dispute Resolution (ADR) SA - All rights reserved - Reproduction prohibited.
The works recorded on this medium are intended exclusively for private use in a domestic setting. Any other use (reproduction, loan, exchange, public showing with or without admission charge, television broadcast in part or in full, export without authorization) is strictly prohibited, under penalty of prosecution. Not for rental use.
SWEET JUSTICE® is a registered trademark of Guy A. Bottequin.